Warehouse Management System
Configurable Tools for a Modern Warehouse
Click on a Topic to Learn More:
Warehouse Management System Overview
The Humanitarian Enterprise Logistics Manager has evolved and grown over 30 years from the initial Inventory and Warehouse Management software solution. With Inventory Control and Warehouse Management at the product core, it is among the most robust and proven components of the solution. The history of this WMS core is diverse with the configurable and adaptable system being used successfully in an array of applications.
A proven core software coupled with versatile modules allows our system to work with an incredible variety of systems.
System Details
The primary differentiating feature of our WMS system is the vast degree of configuration and scaling that may be applied to tailor the solution to your needs. From inception, the system has always had the ability for data fields, parameters, scanner prompts, and other elements to be enabled, disabled, or modified by the system administrator. This gives our solution the ability to adapt to virtually any situation – including the various unique challenges of the gift in kind, humanitarian aid and disaster relief sectors.
Warehouse Management functionality in HELM primarily resides with the Inventory Control, Picking, RF Transaction Processing, and Barcoded Warehouse Management modules. Other available modules further enhance these and other logistics capabilities.
Item Master Catalogue
The item master catalogue can track over 120 SKU specific parameters, such as NDC code, Brand Name, Generic Description, FDA drug information, and much more. All items have the ability to attach unlimited documents and images like product photos, MSDS sheets, information PDF's and more. Of course, the item master tracks expected levels like minimum and maximum quantities, weights, cubes, reorder points, etc.
Potential Item Master Catalogue
Unique to the HELM system is our Potential item master catalogue. This database contains a listing of anticipated items, barcodes, and other information normally pre-populated from FDA drug databases, vendor item catalogues, or advance ship notices. This potential item repository simplifies warehouse operations by having the system automatically setup new items when a new products are scanned for the first time. This is especially helpful when receiving pharmaceutical donations which often contain products not seen previously.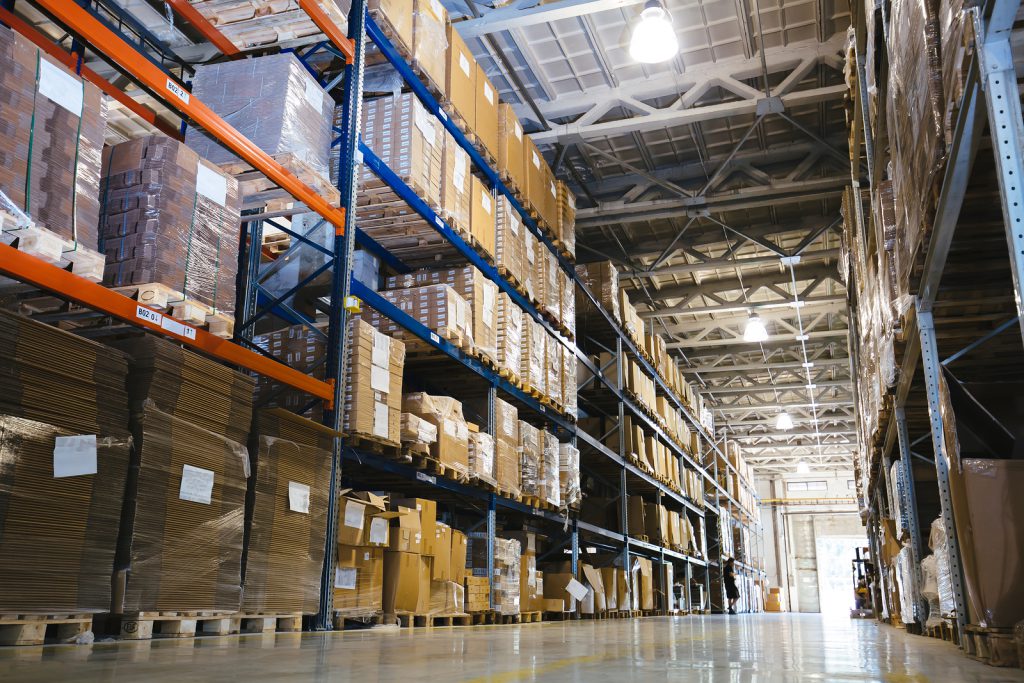 Warehouse Configuration
Warehouse configuration offers multiple choices. Most typically floating locations within zones within warehouses are the arrangement. HELM supports an unlimited number of warehouses, zones, location types, and storage locations. While preferred locations can be set for items, normally we utilize free or directed put away methods to utilize the first available location of appropriate size for storage. Locations or zones can be designated with various action types to indicate products in quarantine, hold, refrigerated, controlled, staging, etc. The various types have associated allowed or blocked actions to prevent incorrect product usage.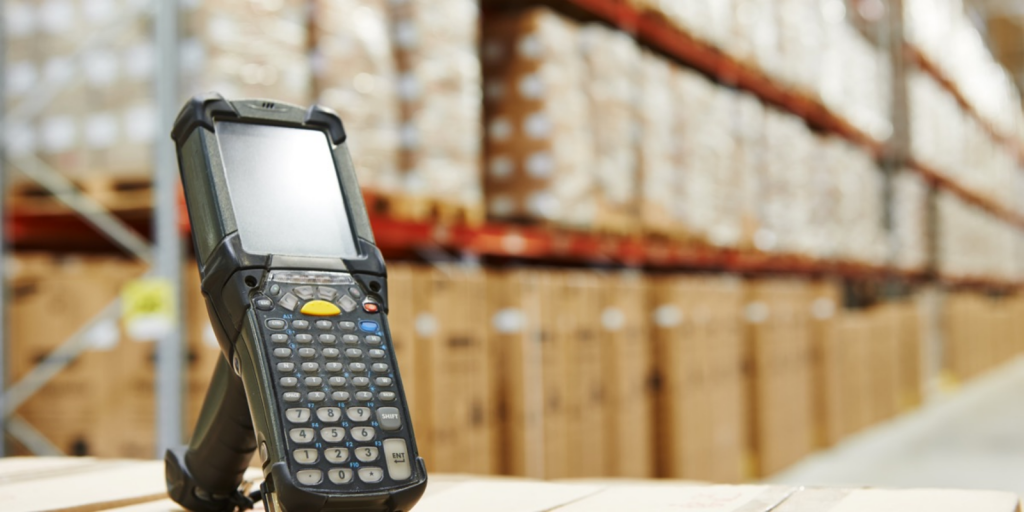 Barcoded Warehouse Module
The Barcoded Warehouse module works in conjunction with the RF processor and the Inventory Control modules to offer additional features and components. This module allows the administrator to build custom entry screens and prompts that can be downloaded to a variety of portable transaction computers. The module also incorporates various barcode printing and labeling functions to generate everything from rack location labels to pallet license plates and air shipment labels.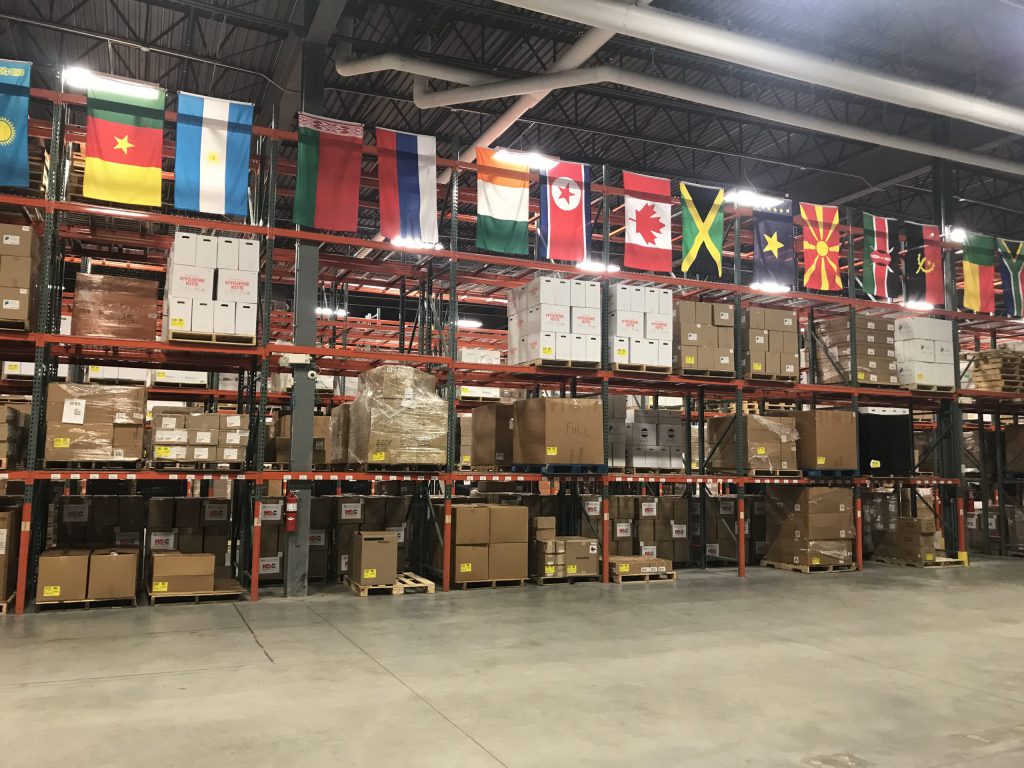 Physical Inventory & Cycle Counting
Physical Inventory and Cycle Counting are integrated components in the Inventory Control module. Physical inventory is designed to be done by warehouse region (like a storage isle) with full audit of counts, recounts, reconciliation reporting, and posting of adjustments. Three methods are available for cycle counting. Opportunistic cycle counting can be configured to prompt for a count of a product based on set criteria, when a warehouse worker happens to be touching that product for some other operation, like picking an order. Directed cycle counting is driven by the system and configured parameters to direct workers to count certain locations within requested ranges. Location adjustments and recounts are available as un-directed cycle count options.
RF Real-Time Transaction Processing Module
The RF (Radio Frequency) Real-Time transaction processing module utilizes an https RESTful interface to quickly process validations and transactions from portable transactions computers (scanners). This well proven application works locally as well as with warehouses on the other side of the world via internet connection. This interface supplies the application configuration to the scanners for central administration. The RF processor can validate any field or process any transaction in real-time, with immediate feedback for incorrect entries. All databases are also updated in real time for every warehouse transaction.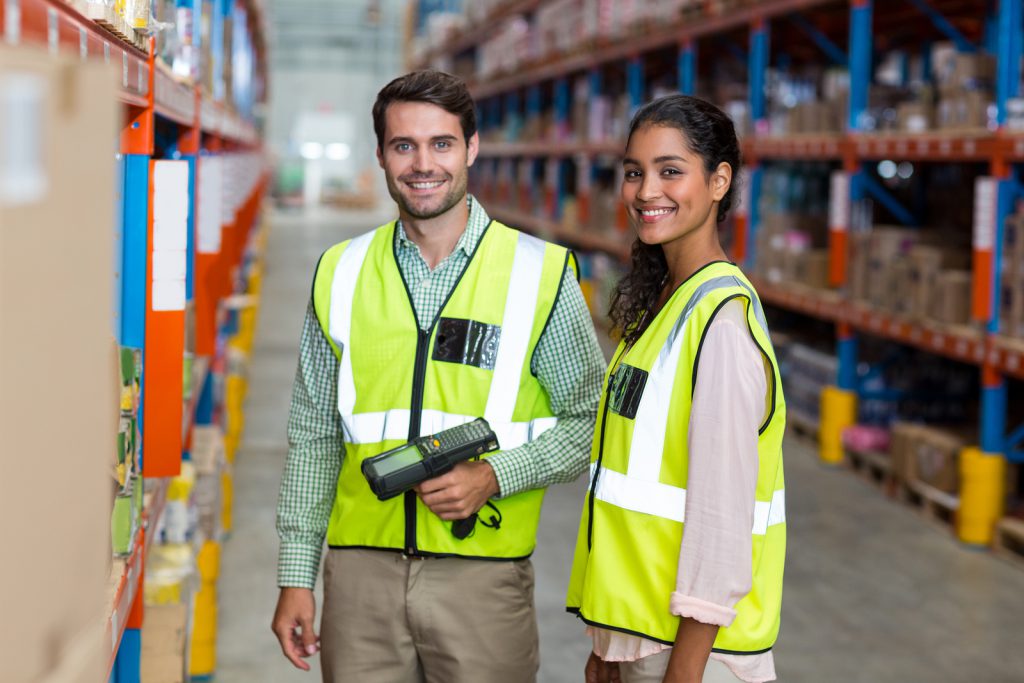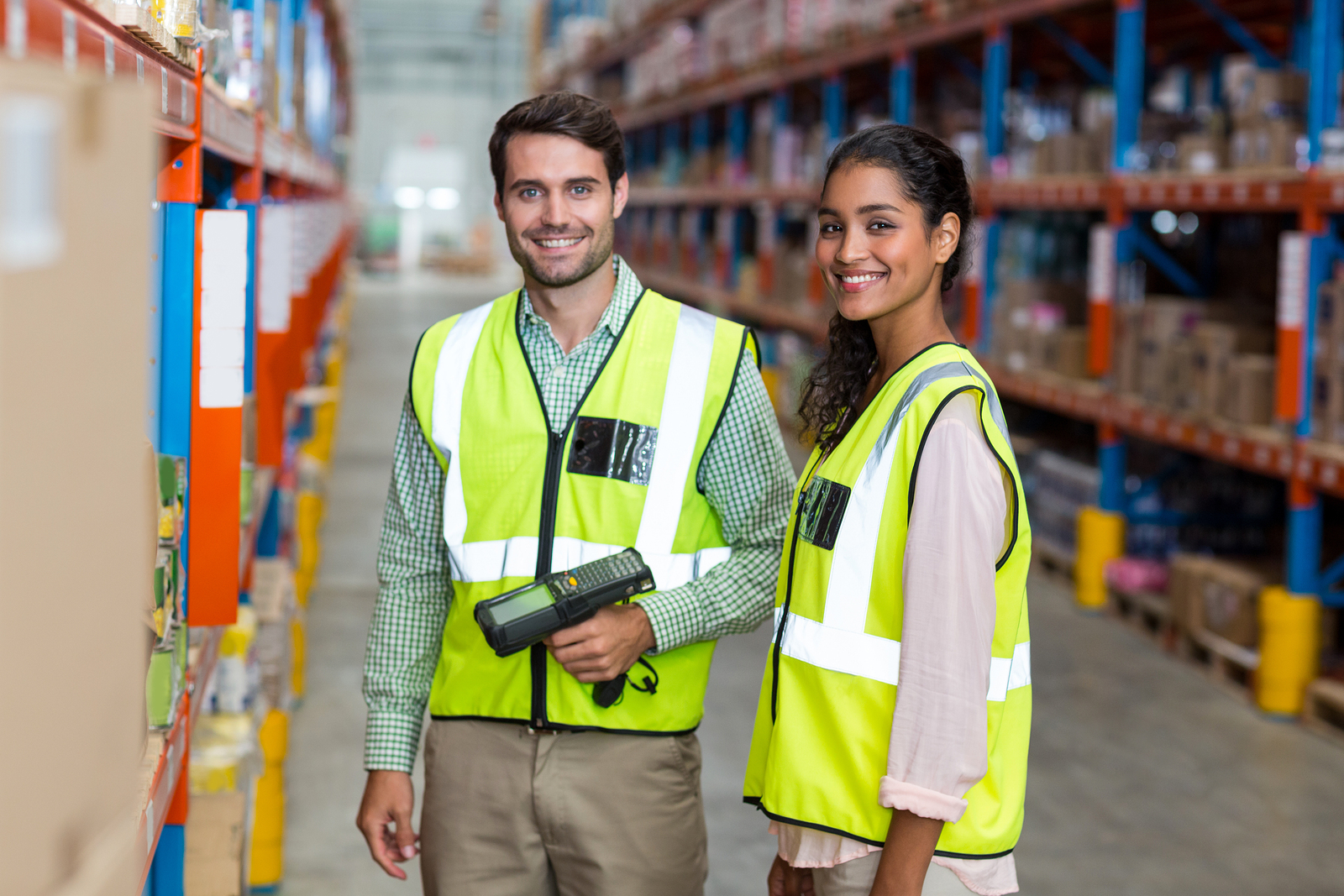 Inventory Control
The central core of these modules is Inventory Control. The inventory data tracking and transactions have over 100 available parameters, such as lot, serial, zone, expiration date, restriction, hold, hazmat, etc. There are also 24 user defined parameters that may be enabled to track any unique data elements. There are no practical limits on the number of items or transactions that the system can handle, with tens of thousands of items being tracked being common.
Additional Modules
As other modules are enabled in HELM, additional warehouse management features will become available. An example would be enabling the Picking module. This will enable various choices for order picking methods. Single order picks, wave picks, pick-face replenishment, directed picking, pick by label and other custom or hybrid picking methods or among the available options. Another example would be enabling the inbound advance shipment notification (ASN) module. With ASN's, barcoded receiving documents or other automated receiving scanner options can be enabled.
Flexible Systems Designed for Nonprofit Disaster Relief Organizations
Advanced features for enhancing operations
Multiple databases for separate inventory and parameters
Multi-language & currency support
Data analytics and advanced donor/customer/financial reporting
A WMS flexible enough to meet the difficult requirements of disaster relief logistics
Pharmaceuticals
Large bulk goods
High tech equipment
Let's Talk!
Schedule a demo to get a look at all that Humanitarian Software can do for you.